We've finally unveiled our tutorial on making multi-level farms. Creating that optical illusion of hills, stairs and any other platform you can think of! Now you can have awesome levels like this in your farm: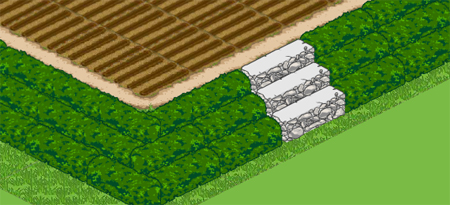 Interested yet? Click the image above to jump to the tutorial right away and get started on moving one step closer to the farm of your dreams! We know it's corny, but hey, it works!
Also, remember that by clicking on the advertisements placed around the site it helps keep Farm Town Guru up and running, thanks!