Yeah, that's right, it's time to create those bodies of water for your waterfall! You've been hankerin' to make it, and we've ironed out the kinks in our tutorial so it's easy and user-friendly! Check it out now.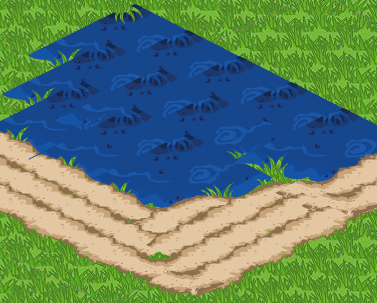 Hurry up and read the tutorial now, so you can show off your awesome farm to all your neighbours and friends! Don't hesitate!! Read it now!
Again, I'd like to thank all our visitors for their continued support in helping Farm Town Guru stay alive, every time you click one of our advertisers, you guys really help us out.
And hey, the more ads you click, the more you help us out. Seriously! 🙂
Also a special thanks to everyone who's commented on tutorials to help find more fixes and tips for us to release! We appreciate the help!