We've released a chart that helps you figure out exactly when your crops will be ready! It's super helpful! Click on the image below to visit our Crop Grow Time Chart right now!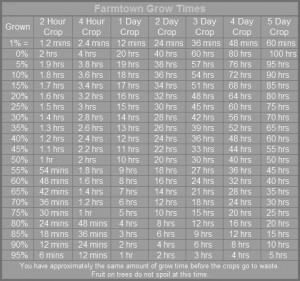 All the information needed to figure out your crop cycles can be easily found on the chart, so head over to it now and get your learning caps on!!
And please visit our advertisements on the site if you found this helpful! It keeps FarmTownGuru alive and kicking! Thanks!