Many thanks to Farm-Town.com for this tutorial, this one's absolutely amazing! Ever wanted to make a wheel barrow flower planter? Well regardless now you can! And I've gotta say I'm pretty damn impressed with the outcome, check it out now!
1. Lay out all the necessary materials beforehand! Dirt paths, flowers and a wheelbarrow. The barrow is the planter and your planters are going to go in it!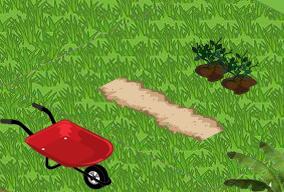 2. Move the dirt paths on top of the wheelbarrow as seen below.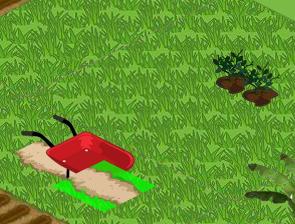 3. Move a flower on top of the dirt path and place it, you now have a flower planter in Farm Town! You still have a bit of work though!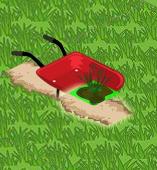 4. Hide the barrel (Hide Buildings) and hide the flowers. Now delete the dirt paths (or move them atleast!)
5. Now turn on the barrel and the flowers and bask in your final product! This can be used with an actual barrel as well, but apparently there are several errors that can happen so it's recommended for advanced users only!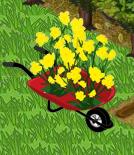 If this isn't working for you, try placing the flowers first then placing the dirt path over them, then throw the wheelbarrow on top last. Let us know how it works!!