I'm assuming that you've already read the Waterfall Tutorial, if you haven't, go read it quickly. It'll make understanding this tutorial a lot easier! And if at the end you're STILL confused, check out the Video Tutorial located at the bottom of the page for a more in-depth look into the placements. This is blatantly not something that was intended to be used in this game, but it's possible thanks to a glitch, and it makes your farm look awesome! Here's the infamous Rippling Water Illusion, now start making yourself a body of water NOW!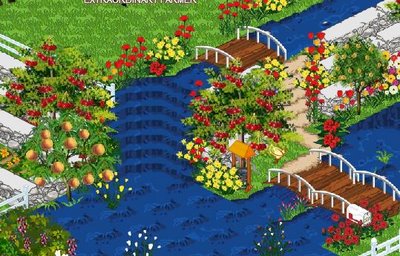 Making Lakes & Oceans 101:
1. Place a river corner on your farm.
2. Place dirt paths on top of the river corner.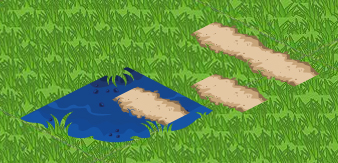 3. Place 4 dirt paths on top of the corner, this lets you place the next piece.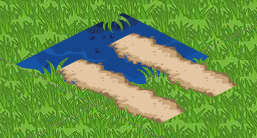 4. Repeat the previous steps and create a second chunk of water. Make sure you move all four dirt paths or else it won't be able to place the second piece.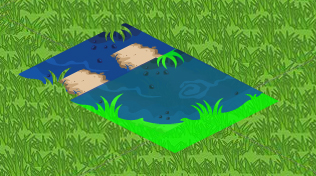 5. Repeat the process again.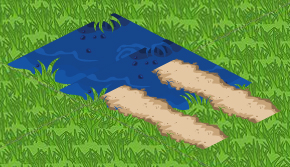 6. Continue until you have your desired ocean, lake, etc.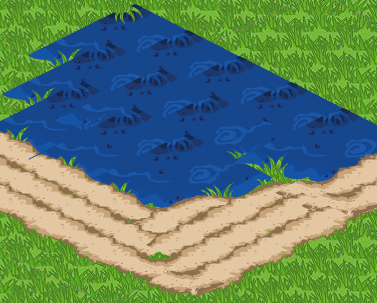 Congrats, you've successfully created a rippling body of water, you're seriously becoming more of a Farm Town Guru by the minute! Don't forget to show your farm off to your friends! If you're still having difficulties, check out the Video Tutorial below!: